Alquiler de escenario Iluminación LED High Power Pixel Bar

Alto brillo RGBW Led arandela de la pared, 14 * 10W RGBW LED
Protocolo DMX512
Descripción de los productos
La luz de la arandela de la pared del efecto de la etapa es una tira linear LED alta potencia led light , que el control mediante protocolo estándar DMX 512 y puede utilizar la consola DMX o LED DMX controlador para programar los efectos de iluminación de escenarios maravillosos, para hacer la atmósfera etapa pacífica, emocionante, o simplemente alta.
Parámetros del producto
Parameters

Description

Model

LED-WW93166-DMX110V14RGBW

Control Mode

DMX512

Pixel QTY

1-14 pixels per meter

LED QTY

14pcs 10W RGBW LED

DMX Channels

4 DMX channels-56 DMX channels

Lens

16°, 25°, 55°

Input Voltage

AC90-240V

Power

MAX=150W

Dimension

L 1048mm x W 93mm x H 166mm

LED Source Life

50,000hours,based on LED manufacturers` test data

Housing

Silver aluminum + Tempered glass

Wiring

3 pin S male for DMX input, 3 pin S female for DMX output,

3 pin L Male for power input, 3 pin L female for power output

Temperature

-20 to 50degree Celsius operating temperature

Humidity Range

0 to 95% non-condensing

Protection

IP65

Net Weight

Approx 7.5KG

Guarantee

2 years
Muestra de fotos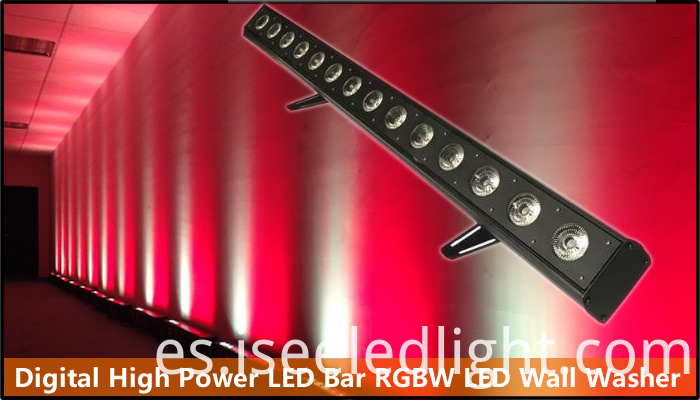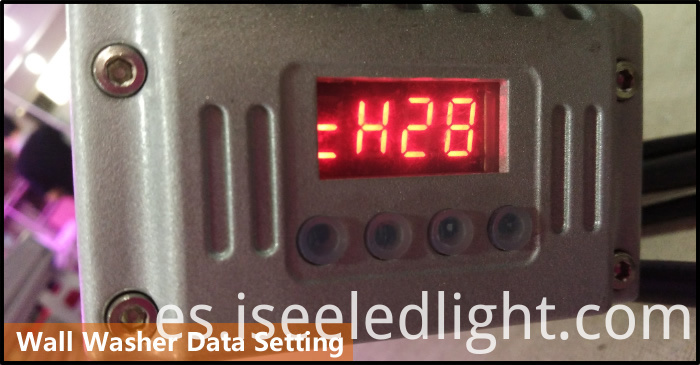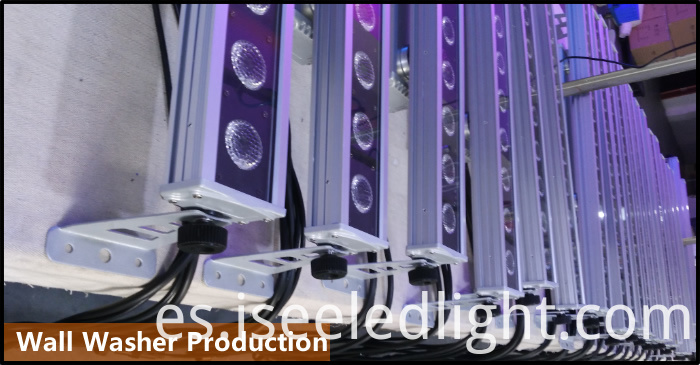 Embalaje y envío


Sobre nosotros
ISEELED se especializa en soluciones de iluminación LED total para grandes plazas de negocios, clubes, conciertos, hoteles y centros comerciales, así como decoraciones LED para su hogar. Y no solo lámparas y controladores LED. También ofrecemos soluciones de software y hardware para hacer efectos especiales.
Nuestro servicio
Servicio preventa
24 horas de servicio, y proporcionan soluciones personalizadas y la propuesta de acuerdo del cliente para diferentes requisitos, categorías de productos, ejemplos de proyectos exitosos, etc. Y visita de fábrica, dibujo de efecto simulado, etc.
Servicio de venta
Proporcionar detalles sobre el programa de producción y funcionamiento, así f ree piezas: las piezas de repuesto necesarias se proporcionan junto con los productos a los clientes.
Servicio postventa
Capacitación técnica gratuita y garantía de calidad . Conjunto completo de documentos sin costo, incluyendo guía de instalación, manual de operación del software, manual de mantenimiento fácil y software del sistema de control, etc. Y el período de respuesta de la queja no excede las 24 horas; guía de mantenimiento y solución del problema en 48 horas.
Bienvenido a la investigación!
Grupos de Producto : Iluminación LED > Luz de la arandela de la pared del LED